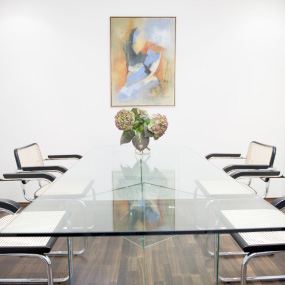 Jura, audit, business administration - are the basis of JAB Treuhand GmbH
Profile
The JAB Treuhand GmbH Wirtschaftsprüfungsgesellschaft is an accounting firm based in Alfeld (Leine) in the region of Hanover-Hildesheim-Holzminden. The company was founded in 2013 to fulfill special requirements according to auditing purposes.

We are one of the few accounting specialists in the region to have legal permission and the skills to carry out statutory audits of financial statements.

We feel committed to the traditional image of auditors (Wirtschaftsprüfer). We want to assist our clients for many years, know their industry characteristics and act as their confidential supporter and advisor.

We are flexible and operate not only regionally, but nation-wide.
Our statutory audit mandates from the trade and industry already value us as reliable expert.