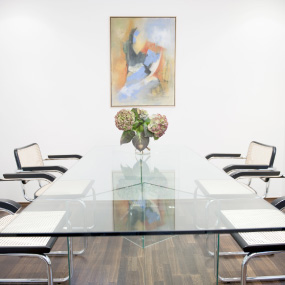 Advanced techniques, continuous training and our network ensure high-quality audits.
How we work
Our team has many years of experience in the field of auditing. We worked at "Big Four" firms, but also gained expertise due to audits we have done individually.

The use of modern testing techniques, attention to business standards and our wide ranging network put us in a position to identify even complex audit areas with reasonable certainty.

We attach top priority to the quality of our work, not only because we are monitored by the german Chamber of Auditors and by legal obligation.

Flexibility distinguishes us. We offer our reporting packages in the english language as a matter of course.